Kimberly Reine- Montreal Doula
A Doula's Life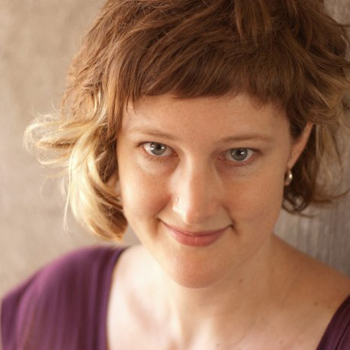 I am passionate about pregnancy and birth. When I became pregnant for the first time, I voraciously devoured every birth book in the library, rediscovering a dormant interest in human reproduction that had remained buried since high school biology, when I had simply chalked it up to raging hormones. I followed the growth of the baby week by week, fascinated, only to discover that when it actually came to the birth itself, the books contained a lot of conflicting information. Books are written for the population at large, and as such try to cover every possible scenario and every possible birth plan.
What I wanted was someone with practical experience who could provide concrete advice and guide me towards the choices that would work for me during this transformative time. Experiences that you have during pregnancy and birth stay with you for life and become a part of your personal narrative. A doula can support you and clarify the important options that are available as you embark on life's greatest adventure!
Doula Training and experience
I certified with Montreal Birth Companions, where I completed a multi-level birth doula training and several postpartum courses taught by experts in their fields. I have supported families throughout greater Montreal both as a doula and as a breastfeeding peer counsellor with Nourri-Source. Having lived in Montreal for most of my adult life, I understand the ins and outs of our medical system and am fully bilingual. I am always looking to expand my knowledge and I regularly take courses and workshops in a variety of birth related subjects. My latest interest is in birth photography and I started photographing births in 2017.
The key is understanding that each family has different needs, different wishes, and different expectations. The goal is to provide the best support so they can experience this adventure in their own way.
My own personal adventures in birth and breastfeeding revolve around my two preemies; one emergency Cesarean section and one VBAC (vaginal birth after Cesarean) and have involved lots of pumping, and learning how to breastfeed in the NICU. Combining this with the experience of being a doula supporting many women in countless other birth scenarios, has prepared me to navigate birth with confidence – confidence that I hope to instil in you and your partner.
My Birth Philosophy
I believe that every mother, every baby and every birth is unique and special. My goal is to encourage and empower you to have the birth that you want, whatever your birth plan entails. I believe that knowledge is power, so I like to go over what you can expect during pregnancy, labour and immediate postpartum in our prenatal sessions. Many women plan to learn about breastfeeding "when the time comes", but considering that it is normal to breastfeed within 15 minutes of the birth, when you are exhausted and not receptive to learning, I like to give you a head start by dedicating time to this in our meetings. As a postpartum doula I help you adjust to your new normal by ensuring that you are recovering well and staying nourished, and by being present to help with any hiccups that may arise.